Band of Sisters
WoVeN helps women after their military service by focusing the power of sisterhood to share common experiences, celebrating their differences, and reclaiming their military identity. Along with the Bob Woodruff Foundation, WoVeN's message to women is "we've got your 6!"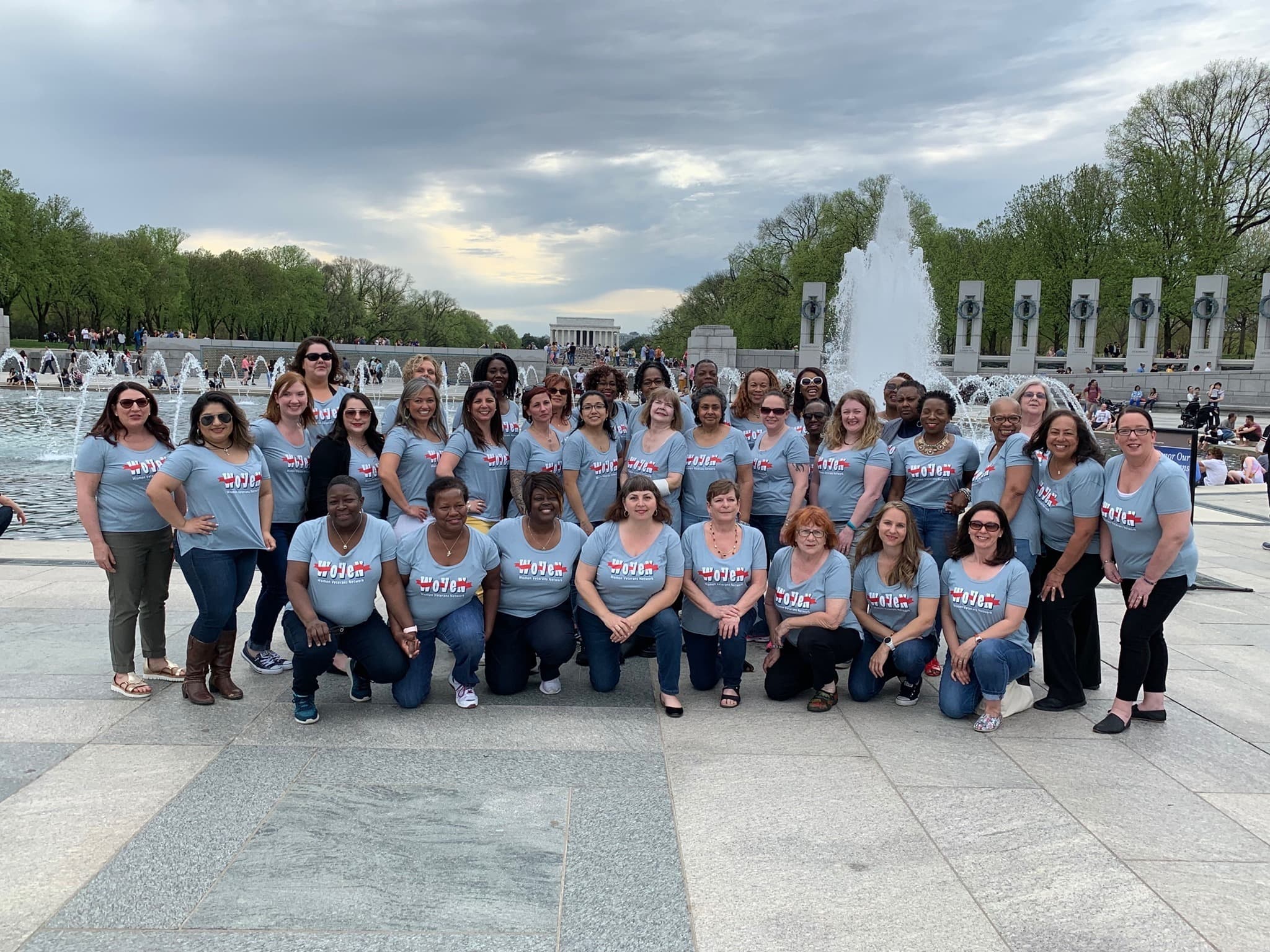 When we think of the iconic images depicting the military experience, we often see events like the men raising the American flag at Iwo Jima or riflemen navigating the jungles of Vietnam. While these images represent important aspects of our military history, the modern military population continues to evolve. According to the U.S. Government Accountability Office, women now make up 16.5 % of our military. The U.S. Department of Labor has found that women "are the fastest-growing subpopulation of the military."

The rising trend in women serving is not exactly a brand-new development and the labor department also found that "there are nearly 2 million living women veterans in the United States." Despite these changing demographics, there is not always a strong support network available to women in their communities after service.

"Women veterans may try to reach out and join the veteran community – attend a veteran event, engage in services provided by any number of VSOs," Dr. Tara Galovski, Director of WoVeN told BWF. "They often find they are the only women there and their service is often questioned or not believed."





The Bob Woodruff Foundation and the NFL Healthy Lifestyles and Creating Community grant is helping WoVeN meet the increased demand for their services. WoVeN maintains a network of groups across the nation specifically intended to nurture wellness and provide social support for women after their service has concluded.

"When I think of WoVeN I tell everyone that is my lifeline."-Brenda, WoVeN member
Galovski was instrumental in the formation of WoVeN, leaning on her training as a clinical psychologist who has specialized in trauma recovery and post-traumatic stress disorder (PTSD) treatment. Before WoVeN, she worked at the University of Missouri-St. Louis (UMSL) and led the institution's Center for Trauma Recovery. During her time at UMSL, she trained hundreds of VA therapists in administering evidence-based treatment for PTSD to veterans. Galovski is now the VA's Director of the Women's Health Sciences Division of the National Center for PTSD.

"We developed a training program to train women veterans to become peer leaders and administer the program in their communities," Galovski said. "Each session begins with a thought-provoking activity designed to give participants an opportunity to reflect. Then we provide a series of discussion questions to get the women talking and sharing life experiences."



As the director of WoVeN, Galovski is trying to provide a way for women to reclaim their military identity. A strong military identity equates to more than just pride. When women take a step back from their veteran identities, it can lead to feelings of isolation.

"Loneliness and isolation are substantial risk factors for a host of negative outcomes including depression and suicidality," Galovski explained. "Compounding the complexity of this problem – women veterans have very low base rates in the general population – it is hard for them to find one another, particularly when they do not readily self-identify as veterans."

This was a motivating factor for the creation of WoVeN. Helping women with the shared experience of military service connect and forge a supportive community could help reduce some of the effects of isolation and lead to an improvement in mental health. WoVeN offers a variety of group therapy sessions to help build confidence.




"My favorite is 'connections,'" WoVeN member April said about her favorite type of group session. "Having an opportunity to take a holistic view, learning how to think more introspectively, seeing myself differently, perhaps through the eyes of people who I value and knowing and understanding what they might think or how they might guide me…it's gotten me to a point where I work through my decision models differently. It has changed me."

WoVeN member Valerie appreciates how the "transition" sessions allow her to learn about who she is.

"I love 'transitions' because that is where you learn where you come from and where you are today," Valerie said. "You learn your life journey. You actually explore it."

While members of WoVeN are discovering who they are and where they will be going, they are not doing it alone.

"With WoVeN, we rise because we lift others," Valerie said.